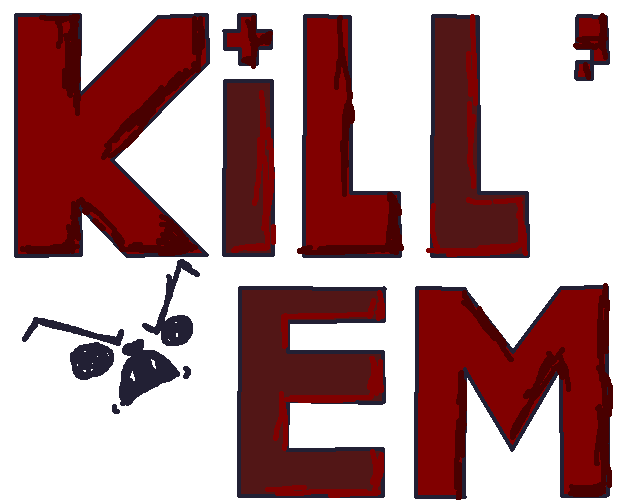 Kill'em
A downloadable Kill em for Windows
Hey guys, this is my first game kinda, and i wanted to release it to you!

This game is a 2 player twin stick shooter Where the goal of the game is to Survive and rack up points.

Help your buddy by defending them and reviving them! Once they die however, they become a flesh loving Zombie!There is a Gun and a Axe at your disposal to help survive against the horde.
Look around for Hearts and stars that spawn around the area, they help A Lot.
This game is meant for controllers and 2 people but play it however you like :)
I might update this later and add more stuff, but no promises!
Criticism of any kind is accepted.
hope y'all enjoy
Controls:
P1 - WASD + Space + E

P2 - Arrow keys + Enter + L
Install instructions
Extract the zip file and run the game!